History:
Built in 1974 out of Warren, Rhode Island by Blount Boats, a premier passenger boat builder on the east coast, her name was the Charles Town Belle. Her design is that of an early 20th-century steamboat and she was built to accommodate 330 passengers initially. She began her service out of Charles Town, West Virginia, and was later sold and operated out of New York City as a charter boat. Her name then was River Rose.
In September of 2018, she was brought to Michigan from New York City by Grand Traverse Navigation Company, with passage via the Hudson River, Erie Canal, Oswego Canal, Lake Ontario, Welland Canal, Lake Erie, Detroit River, Lake St. Clair, St. Clair River, and Lake Huron. The Discovery was named after her home at the Rotary Clubs' Discovery Pier located at 13271 S. West Bayshore Drive in Traverse City, Michigan.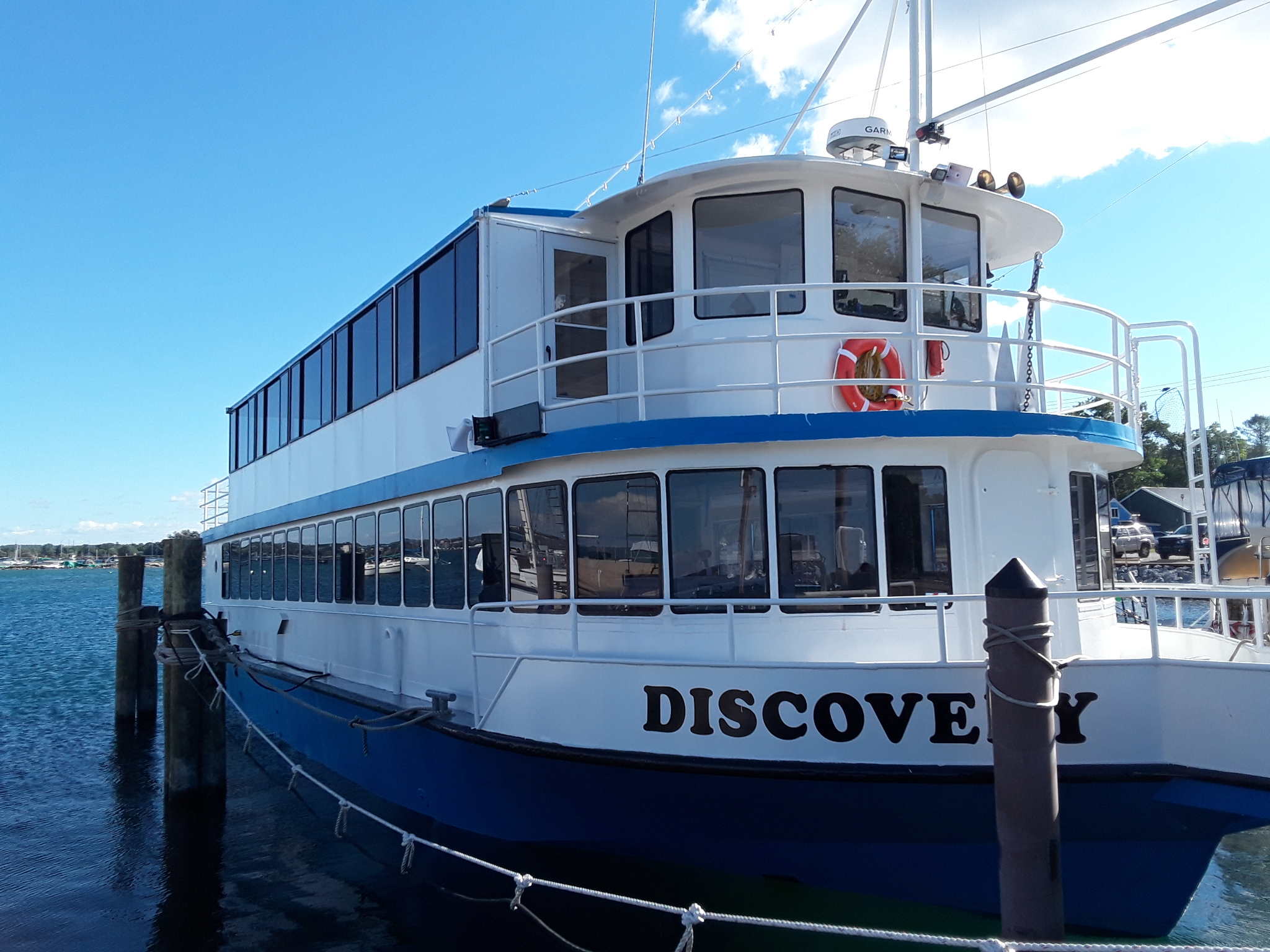 The Vessel:
65' x 22' two-deck touring vessel that cruises at 10 knots

Main deck is a fully enclosed, climate-controlled interior deck with large panoramic windows

A beverage bar and one snack bar are located on the main deck, sound and PA systems on both decks, restrooms on main deck

Upper deck is enclosed with panoramic windows that open and offer 360-degree scenic views of the bay and city. The upper deck also has partial outside observation decks at the stern and bow of the vessel.

Both decks have tables and chairs with versatile seating arrangements to accomodate various groups and events

100% Coast Guard inspected and certified for 149 passengers with personal flotation devices (PFD) and all required lifesaving equipment, including child PFDs.